I'm a self-published author of two books, one of which became a Wall Street Journal Best-seller and led to a traditional publishing deal. I've also written two books with Penguin Portfolio, an imprint of Penguin Random House, one of the world's most well-respected traditional publishers.
For most aspiring authors, there are two main publishing options: self-publishing or the traditional publishing route.
There are pros and cons to traditional publishing and self-publishing. Whether you take the traditional route or self-publish, there are essential ingredients to becoming a successful author.

1. Write a Book That Doesn't Suck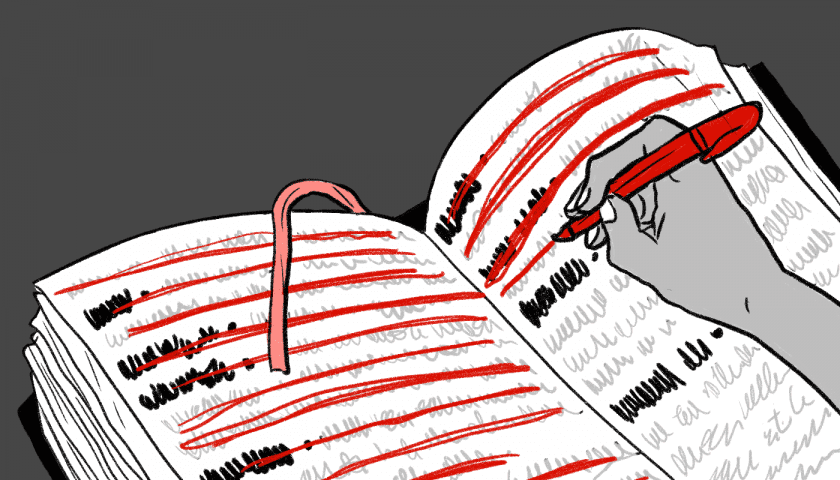 Why Do You Want to Write a Book? This is the most crucial question every author needs to ask.
Writing a book is hard. You will spend hours, maybe years, sitting in a quiet room putting words on paper, only to discover nobody buys your book. Nothing is guaranteed, and anything is possible.
The best reason to write a book is that you have something to say.
JT McCormick had a great reason for writing a book. He was the son of a pimp who became a CEO. As he was traveling for work, he realized that he had a lot of lessons that he wanted to pass on to his kids.
If you think writing a book will lead to a life of fame, glamour, and riches, you'll be disappointed. If any of your reasons for writing a book are ego-driven, you should reconsider.

Most books never sell more than 1000 copies, whether you self-publish or land a book deal with a traditional publishing house.
Very writers become as famous as Stephen King and JK Rowling.
When people write books for the wrong reasons, the writing is stilted; they sign shitty contracts and ultimately write shitty books. Give some serious thought to your author goals.
2. Write a Lot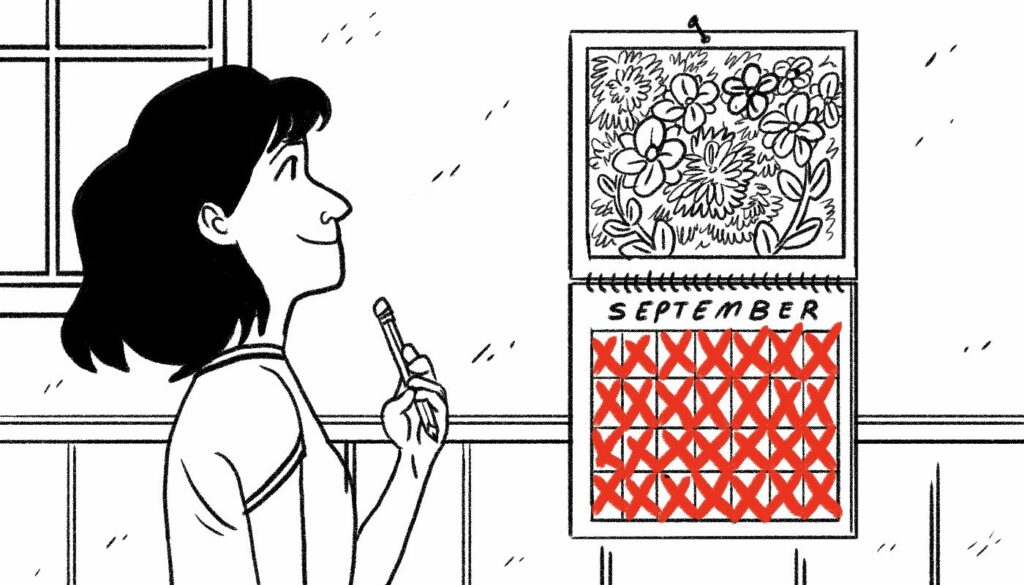 Professional write on a schedule, and amateurs write when they feel inspired. Writing is a skill like any other, and it takes deep work, practice, and a commitment to mastery.
The more you write, the more you write, the more prepared you'll be to write a book.
I didn't progress with self-publishing or traditional publishing until I started consistently writing 1000 words a day.
3. Build a Platform
The publishing industry is a business like any other, and they're not in the business of making dreams come true. Just because they make art, it doesn't make them immune to the realities of capitalism.

Publishers are not charities. They are not doing you a favor by publishing your book. They are businesses, and they want to make money. – Joanna Penn, The Creative Penn

You can be the most amazing writer on the planet. But traditional publishers won't care if you don't have an audience of readers who can buy your book.
Traditional publishers don't build an audience for you; they come to you because you already have one.
Even if you choose to self-publish, you need a way of getting your book in the hands of readers.
There are outliers like J.K. Rowling, but outliers are terrible role models for most of us. The vast majority of authors get book deals because they already have an audience that reads their writing, listens to their podcast, or watches their youtube videos.
Whether you self-publish or go with a traditional publisher, your book will linger in obscurity unless you have an existing audience.
First, you need to find a medium for your message (blog, podcast, newsletter, non-profit, etc.),
Second, you need to build your audience of 1000 true fans.
Third, you need to build what Seth Godin calls "a permission asset." A large social media following is a terrible permission asset because you've built an empire on rented land. An email list is hands down the most valuable permission asset any author can build.
An email list is the foundation of a platform that leads to book sales. It gives you direct access to your audience and helps you build a relationship with your potential readers. Email is still the number one driver book sales.
However, you can't hide shitty art behind good marketing. The only viable long-term strategy to build your audience is to focus on mastery instead of metrics.

The Pros of Self Publishing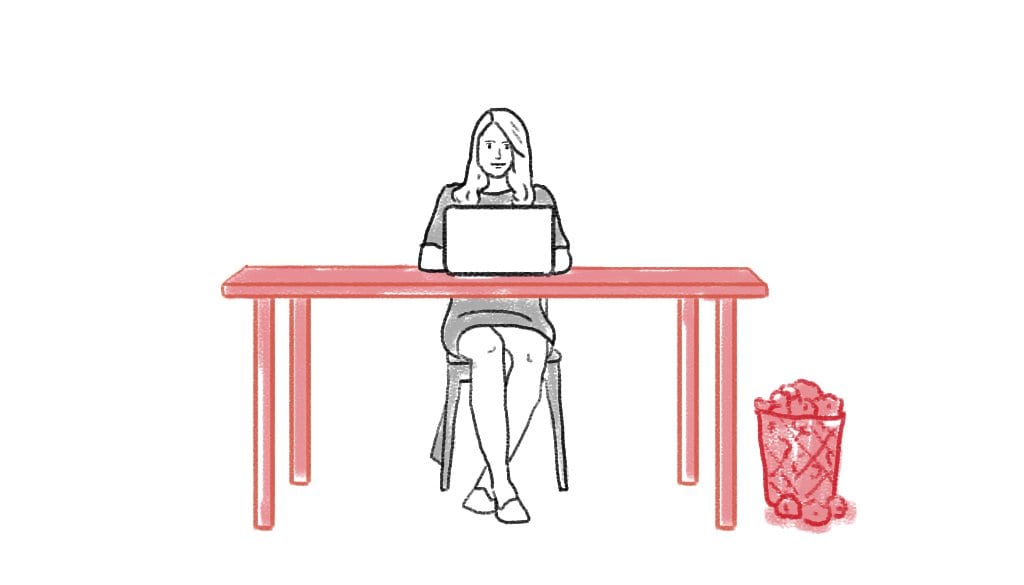 Self-publishing a book is the most valuable thing aspiring authors can do for their careers. The success of my self-published book, combined with the platform I've built, led to a book deal with a traditional publisher.
You Control Your Future
The most significant advantage of self-publishing is that you don't have to subject yourself to what Seth Godin calls the tyranny of being picked. You don't have to wait for permission or approval. You need the guts to put pen to paper or, in the words of Steven Pressfield, put your ass where your heart wants to be.
An editor at a traditional publishing company isn't sitting around waiting to pluck people out of obscurity. She's looking for opportunities to say yes to people who've stopped waiting for permission and stopped waiting to be picked. The best way to give them that opportunity is to self-publish.
You Have Complete Control
When you self-publish, you have complete creative control over the content, concept, cover design, and final product. There's no requirement that your book needs to be a certain number of words or follow some formula. You'll also retain your book rights and get to set your book prices.
In my opinion, Mars Dorian is one of the most talented book cover designers on the market if you want a book cover that stands out in a sea of noise. The cover he designed got the attention of Glenn Beck while Glenn was browsing Amazon. And he designed the covers for The Small Army Strategy and The Art of Being Unmistakable.
But just because you have creative control, it doesn't change the fact that your book will need to be so good they can't ignore you to succeed.

The Publishing Timeline is Shorter
While writing a great book is non-negotiable regardless of which route you choose, the traditional publishing process takes a long time. It can be upwards of 9 months from when you finish your manuscript until people can buy your book. With a self-published book, you can publish it whenever you want.

The Cons of Self Publishing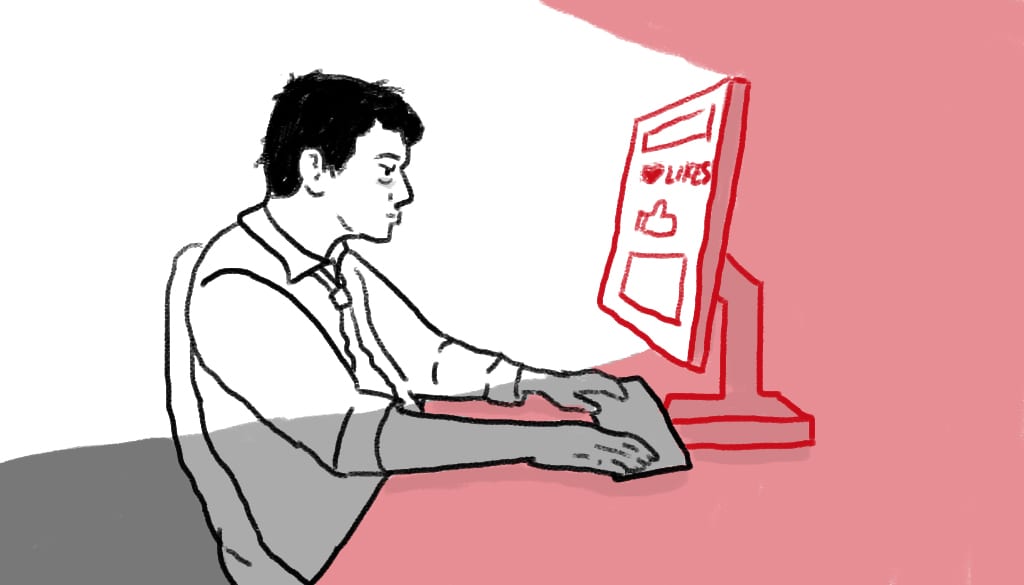 You Risk Looking Like an Amateur
Many people think they can self-publish a book by creating a google doc, running it through spell check, creating some clip art for their book cover, and upload it to Amazon. That's why there are so many shitty self-published books on Amazon. If you approach the self-publishing process this Way, it can cause more harm than good.
The Upfront Cost of Self Publishing
If you want to avoid looking like an amateur, you need to hire an editor, a book cover designer, and develop a marketing plan to get your hands into the book's potential readers. If you want the production quality of your book to be on par with what a traditional publisher can do for you, you will spend a lot of money on editors, cover designers, and much more. You bear all of the marketing costs.

If it flops, you're out of a lot of money.
There's always a risk that you'll lose hundreds or thousands of dollars.
The best way to avoid this is by making little bets. Write a blog post before you write the book test if anyone is even interested in your concept. Publish a free e-book and see how it resonates with your potential readers.
It's Less Prestigious
The final authority on your book is not your literary agent, editor, or publisher. The final authority is your reader. And readers don't give a shit who published your book, and they want to read a good book. I couldn't tell you who published many of the books by my favorite authors.
Even though they're more well written and much more polished, my traditionally published books haven't sold nearly as well as my self-published book.
Hal Elrod self-published The Miracle Morning, which has sold thousands, if not millions, of copies. The idea that your book is somehow magically going to be more well perceived in the eyes of a reader just because a publisher has put their logo on it is nonsense. There are plenty of terrible books published by traditional publishers.
A self-published book doesn't carry the same weight in terms of credibility as a traditionally published book. In the eyes of people who hire you for speaking engagements, consulting work, and other projects, a self-published book is not nearly as prestigious.
Vanity Publisher
A lot of people want to publish a book just to see their name on a book. Many hybrid publishers will take advantage of aspiring authors and offer to publish your book if you pay them. If you want to write a book that people read, this is a massive waste of time and money.
The Pros of Traditional Publishing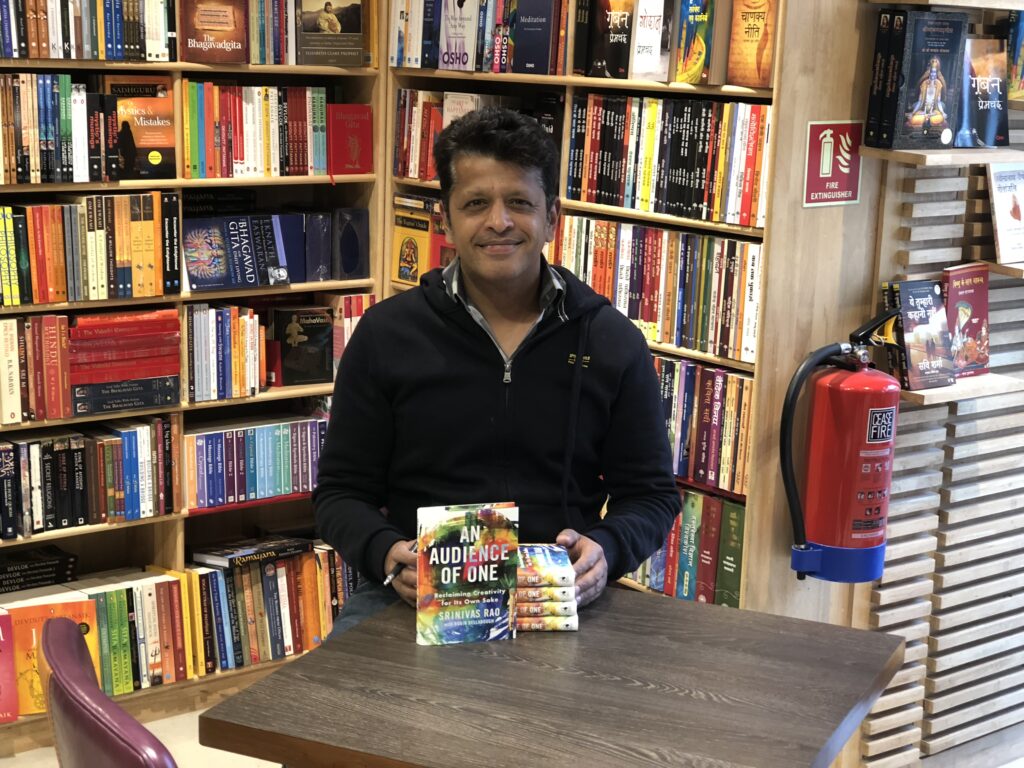 A few years ago, I had a conversation with Betsy Rappaport, who helps authors bring their book ideas to life. She said I wasn't ready. At the time, I was pissed off, but she did me a huge favor. She gave me time to improve as a writer and develop any author's habits and minds to write a book with a traditional publisher.
Higher Production Quality
In my experience, the greatest value of a traditional publishing deal is the opportunity to work with a skilled editor. You are held to a much higher standard than correct spelling and proper grammar if it's a reputable publisher.
First, you learn how to structure and organize your ideas.
Second, you know how to support the arguments you're making with evidence
Third, you develop the ability to work on more extensive and more in-depth projects.
Fourth you end up with a print book that's well designed and formatted.
Like most goals, the benefit of doing a book with a traditional publisher isn't a finished book. It's the person you become in the process. You become the type of person who is capable of making ideas happen.
You Get Paid in Advance
With traditional publishing, you get a book advance, which allows you to focus on writing your book. You don't have to bear the upfront cost. However, just because you get a six-figure book contract, it doesn't mean you'll be flush with cash because you don't get an upfront payment of all your money.
For the traditional publishing process, you get 1/4 of your advance on signing a contract, another on delivery of the manuscript, another upon publication, and another upon release of the paperback book or a year after the hardcover's release.
It's More Prestigious
As I said above, people who read books don't give a shit who published them. But in the eyes of the people who can hire you to speak at conferences and give workshops at their companies, it's a MASSIVE credibility booster. It legitimizes you as an expert in the field you've written a book about.
Distribution in Bookstores
Unlike a self-published book, writing a book with a traditional publisher distribution in physical bookstores is built into the process. But because your book is on a shelf at Barnes and Noble, it doesn't mean people will buy it. Even if it's in a bookstore, the bulk of your sales will come from people on your email list who purchase them from online bookstores.
Bestseller Lists
Having your books on shelves inflates your ego more than it boosts books sales. My self-published book was a WSJ Best-seller. But I could never hit the NY Time Best-Seller list with a self-published book. It's also worth considering what Seth Godin has said in his article about the list:
While you can't make the New York Times-Best Seller list without a traditionally published book, that doesn't guarantee you will.
The Cons of Traditional Publishing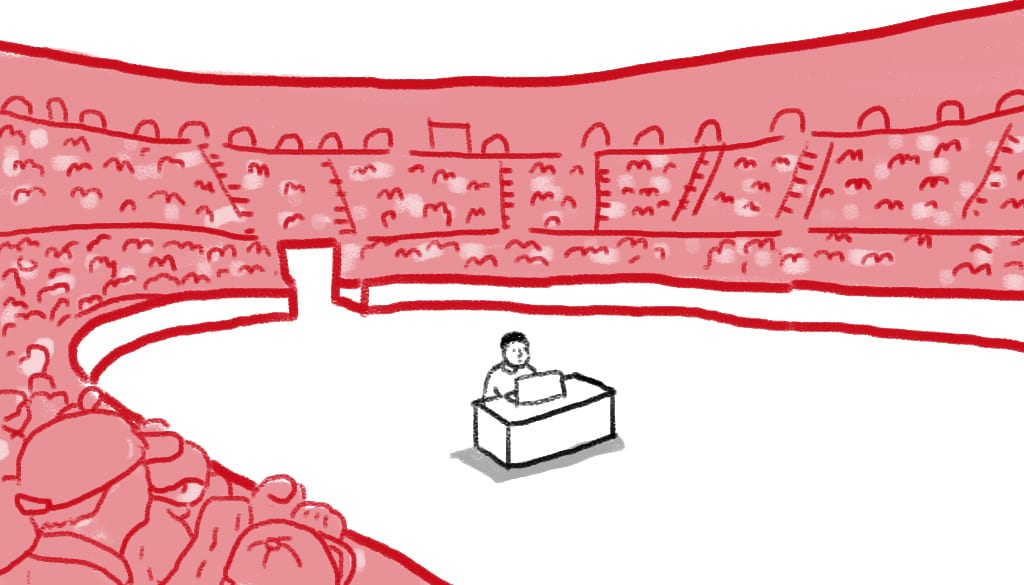 The reality of traditional publishing is that the competition is stiff. There are thousands of aspiring writers who dream of the day they get to write a book with a publisher. But there are numerous hurdles you have to overcome to get through the entire process.

You Need to Write a Book Proposal and Find Literary Agent
Founders create pitch decks to convince investors to invest in their startups. A book proposal is the equivalent of a pitch deck for authors, and it's the author's business model for selling books.
After you write a book proposal, you'll need to find a literary agent. Agents receive a query letter from 100's authors every day and ignore most of them. Just like publishers, literary agencies are a business.
The size of your advance will determine the size of their commission. So, they want to talk to you unless the demand for your work is already proven. Until a publisher has expressed interested in buying your book, your query letter will end up in a slush pile.
Anytime I've introduced someone to my literary agent, they either have a large audience of potential readers or a publisher has expressed interest in buying their book.

The Level of Control You Have is Much Lower
Every aspiring author dreams of the day they get a call from an editor who says, "I'm ready to make you an offer." What they don't realize is that that's when then work begins.
IF you read a typical non-fiction book, you'll notice that all of them have the following structure
Introduce an idea in each chapter
Back up your concept with stories and evidence
Give the reader some takeaway
As a first-time author, you don't have much leverage unless you have a massive audience.
The only person who can get away with not doing this is Seth Godin. And that's usually because the publisher needs him more than he needs them.
Marketing, Promotion, and Publicity
In their article about the difference between self-publishing and traditional publishing, NYBookeditors say the following.
As the host of a podcast where I interview 100's of authors, I can tell you that this is mostly bullshit.
A traditional publisher will get your book in the catalog and potentially in bookstores. Contrary to popular belief, major publishers don't do much to help with the marketing of your book.
Traditional publishers are good at making books, but they don't know anything about how to sell them. Getting a book deal doesn't mean you get a built-in audience with it. If you're a first-time author who thinks your publisher will make your book successful, you're going to be in for a rude awakening. To pitch potential media outlets, most book publicists spam journalists with galley letters that journalists ignore.
As Ryan Holiday said in Perennial Seller, Marketing is YOUR job. Almost every author has a story about the lackluster or failed marketing efforts of their publisher. If you want to proof, this is what DHH said about his recent book launch,
Harper Business bought the rights to publish It Doesn't Have To Be Crazy At Work with a mid-six-figure offer. They outbid another publisher who were in the final running for the rights by a fair margin. Awesome, we thought. This means they're really invested in blowing this out! This is going to be great.It was not great.
Despite paying top dollar for the book, Harper Business decided to only print 14,000 copies in the first run. That 14,000 was based on the first orders from retailers. Barnes & Noble wanted 4,000 copies. Amazon wanted 3,300. The rest went largely to independents and wholesalers, and a few for overseas. Once everyone had gotten what they had ordered, Harper Business had no books left. The whole first run was spoken for.
If publishers were great at selling books, Tim Grahl, Ryan Holiday, and Digital Natives (the team that worked on my recent book launch) wouldn't have thriving businesses.
Your book is one of the hundreds that a publisher is releasing every year. Unless it sells thousands of copies in the first few weeks, most of the marketing and promotion efforts from your publisher will be over after the launch.
Many of the most successful books don't spread because of massive book launches, overpriced ad campaigns, or national media attention. Books that can become perennial sellers spread by word of mouth and a recommendation by a trusted source to one reader is worth more than a flood of attention from strangers on the internet.
I'm more likely to buy a book if it's recommended to me by a friend.
Glenn Beck caused my self-published book sales to skyrocket because he's a trusted source for his audience.
Oprah has the impact that she does on book sales because she's a trusted source. Ryan Holiday's book
The Obstacle is the Way wasn't an immediate success. But thanks to word of mouth, it eventually spread, made its Way to the NFL, and went on to sell 300,000 copies. Don't get caught up in the pursuit of national media attention, and in some cases, it barely moves the needle on book sales.
As Ryan says in his book Perennial Seller, no product can survive long term without word of mouth. If you're serious about building a career as an author, it can't be about one book, one week, or one launch.
You're better off having a perennial seller than a bestseller that makes headlines for a few weeks, only to be forgotten about forever.
FAQ's Traditional vs. Self Publishing
There is no single right answer to any of these questions. As Jane Friedman says, "it's always situational."
Does self-publishing hurt your chances with a traditional publisher?
Depending on how successful your self-published book is, it can help or hurt your chances with a traditional publisher. I got my book deal because my self-published book became a Wall Street Journal Best-Seller. But if you write a book that sucks, it could hurt your chances with a traditional publisher.
How much do traditional authors make vs. self-publishing authors?
People like Michelle Obama, Tim Ferriss, and Stephen King get seven-figure advances for their books. You probably won't, and several factors determine how much you'll make.
The size of your audience: This is the number one factor that determines how much you'll make, whether you're a traditional author or a self-published author.
The Publisher: Some publishers pay you next to nothing, and others offer six-figure advances.
Previous Track Record: If you're a first-time author without a big audience, then you'll get a relatively low advance. On other other hand, if you're someone like Benjamin Hard or James Clear, you'll get a significant advance.
As I said above, most books, whether you self-publish or take the traditional publishing route, don't sell more than 1000 copies.
If you can get a traditional publishing deal, should you take it?
This all depends on your author goals. In the words of 50-Cent, focus on the long-term potential, not the immediate payoff.
If you want to see your book on a shelf in bookstores, on the bestseller list, or have it open the doors to consulting and speaking opportunities, you should take a traditional publishing deal if you can get it.
That being said, there are plenty of publishers who won't pay you much or provide almost any marketing support and publish books that suck.
I've had tremendous success with self-publishing by the standard of book sales. But I've become a much better writer through the process of writing two traditionally published books. Neither one is a guarantee of fame, fortune, or success, but choosing the right one for where you are on your path will sharpen you.