We all know intellectually that we should never take being alive for granted. But all of us do.
It was a Wednesday afternoon in the Summer of 2018. I was sitting at my desk wallowing in self-pity over:
Not having plans for Friday night.
Being 41 and single.
The likelihood that I'd be going to my sister's wedding without a date.
Being addicted to achievement, but accomplishing nothing meaningful.
I was at the height of my career. My second book, with one of the biggest publishers in the world, was coming out in a few weeks. I had what thousands of aspiring creatives around the world would give anything for. I had an audience for my work and the opportunity to get paid for my art. But, emotionally I was at rock bottom.
Never Take it For Granted That You're Alive
A friend, who I have grown distant from, sent me a text message. After asking me a few questions, he said, "Google Vimal Gopal."
The first search result was from a local San Diego newspaper about a man who drowned in Cabo with a picture of my friend. I texted him several days prior and he said, "I'm in Cabo at a wedding." What a mind fuck for the bride and groom. No couple imagines the tragedy of losing a friend on what should be one of the happiest days of their lives.
I sat there trying to make sense of what happened. We were just getting to know each other better. Whenever we met up for dinner, we'd commiserate over our Indian mothers, and their disappointment over us being single. He would laugh and say, "Oh, just get your parents a dog. That will take up all their attention. That's what my sister and I did."
I looked at his Instagram feed. The last picture he uploaded was of him by the swimming pool with a hashtag never take it for granted. And the truth is he never did. He lived a life of adventure, intention, meaning and purpose. He made it extraordinary, regardless of his circumstances.
A couple of days later, his sister's friend sent me an email. He had mentioned my name on his website. It turned out he had a podcast, something just for fun. But I didn't know how to respond, so I didn't.
What We Take for Granted More Than Anything Else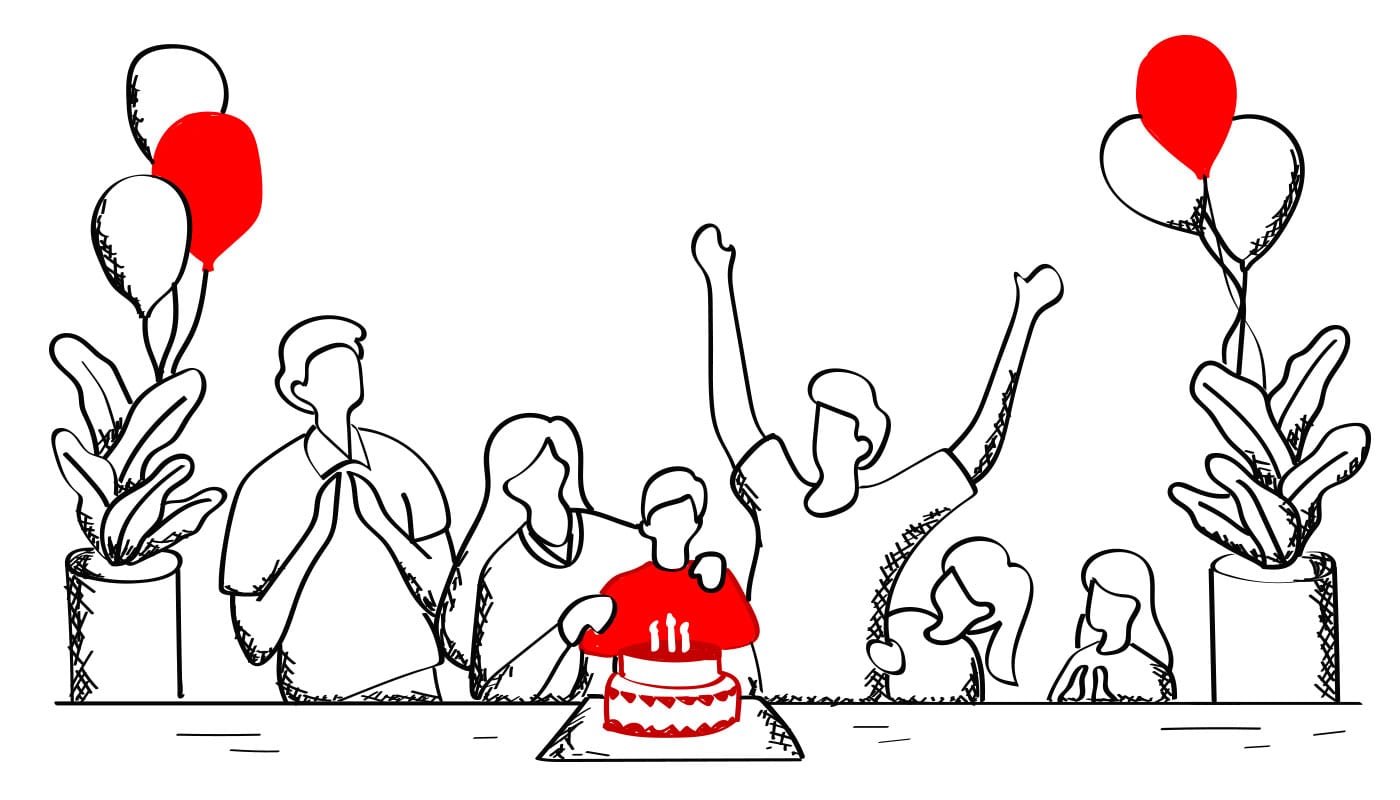 I couldn't help but think about everything in my life I was taking for granted.
My parents are still alive. I can see them whenever I want. There is always a door open, food on the table and wine in my glass.
I get the privilege of writing books and making art that thousands of people around the world make possible.
I am healthy and fit enough to be a surfer, snowboarder, and CrossFitter at the age of 41.
But there's one thing we all seem to take for granted more than anything else.
Family and Loved Ones
Even if she complained to me about not being married, I still had a mother, and she still had a son. The summer before I got into a huge fight with her right before I was boarding a flight to Colombia, she said something she regretted. And I unloaded. I even told my dad I'm perfectly happy not having any relationship with her at all.
Eventually, we made our peace. But we never know what's going to happen. That could have easily been the last time we saw each other.
Never Leave a Conversation Having Said Something You Might Regret
When we went to India in December in 2018, I came across a book called, Inner Engineering. Sadghuru tells the story of a brother and sister who were separated during the Holocaust.
When boarding a train, she yelled at her brother because he forgot his shoes. At the next train stop, he was put on a separate train. She never saw him again after that. From that experience, she decided she would never leave a conversation having said something she'd regret.
Sometimes our loved ones push our buttons more than anyone.
A few weeks after my sister's wedding, I interviewed my mother using the StoryCorps app. I asked her what made her happier than anything in the world. She wanted to see me and my sister settled. When I asked her if she was unhappy that I wasn't married, she said no. "I'm just worried about who will be there for you when we're gone."
Despite all our stupid arguments, it turned out she always had the best of intentions.
We take the time we have left with the people who matter most to us for granted more than anything else in our lives. But few things are as finite and precious as this.
And all of us aren't lucky enough to have relationships like this with our family. One of my best friends is crushing it in his business, got married, and just had a baby. At times, I feel like he has everything I want. But when he came to my 41st birthday at my parents' house, he said, "You're lucky to have this relationship with your parents and sister."
Don't Overlook Your Luck and Privilege
People say holidays make what's bad seems worse. For people who:
Don't know how they're going to eat.
Have to explain to a kid why he's not getting anything for Christmas this year.
Visit their loved ones in prisons.
For them, holidays are not the most wonderful time of the year, despite the Christmas song lyrics. Those of us living lives of luck and privilege often preach gratitude. But in doing, so we forget about the people who can't just "gratitude journal" their way out of the hell they're in.
Maybe you can't travel around the world or fill your life with adventures. The question you have to ask yourself is this: What can you do with what you have?
Maybe all you can do is meet a friend for coffee or a parent for dinner.
Perhaps, it's just a long drawn out conversation over the phone.
It's funny how much we overvalue success, achievement, accolades and material possessions. Yet we undervalue something as priceless and finite as our time with the most important people in our lives.
But this isn't something you should only do during the holidays. In the words of my friend, "It should be a way of life. Never take it for granted."
Don't subscribe to our email list. Should this post reach a lot of people, this is what I'd like you to do instead.
This might have been 16 months ago to most of us. But for the people close to my friend, they'll feel his loss forever, especially during times like holidays.
According to the US Department of Commerce, National Travel and Tourism Office, Mexico is THE most commonplace American tourists die in the world. In 2014, there were 355 drowning fatalities of just Americans reported. That's nearly one American a day! And we are not including drowning-related fatalities of people of other nationalities. A single death is much too many. But the tourist industry as a whole does not publicize these statistics. They don't put signs up on beaches warning tourists because it would affect their bottom dollar.
The post-mortem industry is also thriving in these areas of tourist deaths. They request payments of tens of thousands of dollars for costs related to ambulance, hospitals, autopsy (which is required) and body preservation. That's right. In Vimal's case, they did not ask for money in pesos, but US DOLLARS. Families are grieving and easy to take advantage of in these cases, so they just pay. WE NEED TO STOP THIS! Make a donation to the go-fundme campaign.